Pregnancy is bliss. It is also a wonderful journey to motherhood that a woman cherishes all through her life. But, it is associated with several ambiguities, fears, and stresses. Excessive weight gain is the most dreaded among all these that every woman wants to avoid especially if she has diabetes. Taking a low carb pregnancy diet with plenty of protein, fat, fiber, vegetables, and fruits seems to be a safer bet. Read on for details.
What is a low carb pregnancy diet?
It focuses on consuming high protein and healthy fats limiting the intake of carbohydrates. It includes meat, poultry, fish, and eggs, and skips or severely cuts down on the consumption of grains, legumes, fruits, and starchy vegetables.
Basics of Low carb pregnancy diet plans
It depends on several factors like your height, weight, how healthy you are, and your activities. As a general guideline, you can eat fish, meat, eggs, healthy fats, vegetables, seeds, nuts. Non-gluten grains are also included in some diet plans. But you must avoid Sugar, High-fructose corn syrup (HFCS), seed oils, trans-fats, wheat, processed foods.
Details of what you can take
Your diet plan may include the followings
Meat: Beef, chicken, lamb, etc.
Fish: Salmon, trout, etc. Wild-caught fishes are the best.
Eggs: Omega-3-enriched or pastured eggs
Vegetables: Broccoli, cauliflower, carrots, spinach, etc.
Fruits: Apples, blueberries, oranges, pears, and strawberries.
Nuts and seeds: Almonds, walnuts, etc.
High-fat dairy: Butter cheese, heavy cream, and yogurt.
Fats and oils: Coconut oil and olive oil, etc
Details of foods to skip
Try to avoid the following foods
Sugar: Soft drinks, sweetened fruit juices, candy, ice cream, and products containing added sugar.
Refined grains: Bread, cereal, Wheat, rice, pasta, etc.
Trans fats: Hydrogenated oils.
Highly processed foods
Starchy vegetables
Low carb pregnancy diet breakfast recipes
Bacon and Egg Frittata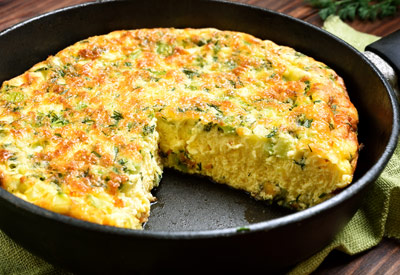 Whisk 8 eggs with salt and freshly ground pepper to taste in a bowl and keep aside. Now, Cook 1/4 lb chopped bacon in a skillet over medium heat until it becomes crisp. Pour the whisked eggs over the bacon in the skillet. Sprinkle 1 Tablespoon full of finely chopped chives evenly and place the skillet in an oven, pre-heated to 350°F, and bake for 10-12 minutes or until it sets. This will make 8 servings. It will have
Calories: 184
Protein: 16 g
Carbohydrate: 1 g
Calcium: 38 mg
Egg Wrap
This is great to satisfy the early-morning cravings while giving will give you a nice Mexican touch. Scramble an egg and the white portion of one egg in 2 teaspoons of olive oil. Add one cup of baby spinach Sauté. Put the wilted mixture on a whole wheat tortilla with 1/4 cup of reduced-fat Mexican blend cheese shreds and 1/4 cup of salsa. Just roll and enjoy. It will have
Calories: 453.4
Protein: 26.2 g
Carbohydrate: 44 g
Calcium: 353.8 mg
Low carb pregnancy diet lunch recipes
Crab Salad Sandwich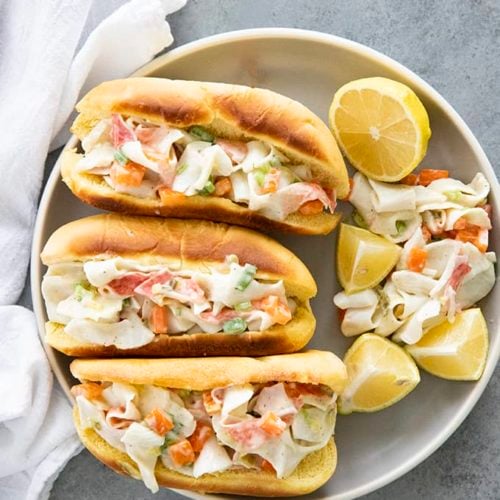 Mix about six ounces of drained crab meat with 2 tablespoons of light mayonnaise, 1/4 cup of shredded carrot, 1/4 cup of diced celery, and one tablespoon of chopped red onions. Spread it onto a slice of whole wheat bread and top with another. Serve it with 1/2 cup of white beans tossed with 1 tablespoon of chopped red onion, 1 teaspoon of olive oil, and one tablespoon of balsamic vinegar. It will have
Calories: 564.4
Protein: 33.2 g
Carbohydrate: 69.6 g
Calcium: 183.2 mg
Pesto Veggie burger
Take a yellow onion and a Portobello mushroom cap. Cut into thick slices and grill. Now take half of a hamburger bun and spread 2 teaspoons of prepared pesto. Place the grilled onion and mushroom onto it and top with some cheese and the other half of the bun. Serve with carrot sticks dipped into hummus. It will have
Calories: 549.1
Protein: 33.2 g
Carbohydrate: 55.4 g
Calcium: 413.5 mg
Low carb pregnancy diet dinner recipes
Parmesan Chicken Tenders with Sauce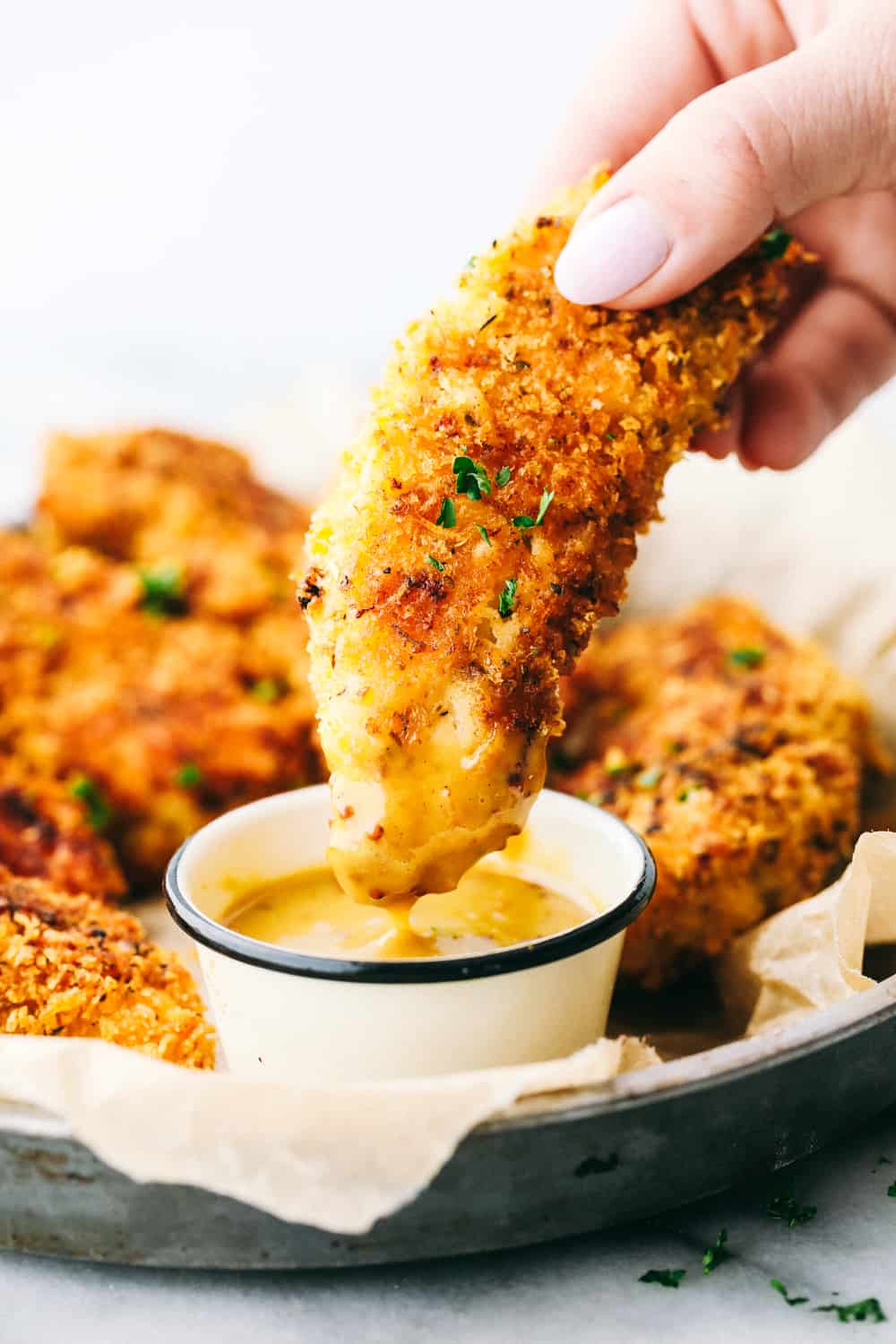 Dip 5 ounces chicken tenders in the white portion of 2 eggs. Beat lightly. Add 2 tablespoons of whole wheat bread crumbs, 1 tablespoon of parmesan cheese, 1/4 teaspoon of dry mustard, 1/2 teaspoon of oregano, and 1/4 teaspoon garlic powder. Bake for around 15 minutes and serve with about 18 sweet potato fries, a cup of steamed broccoli, 1 teaspoon of olive oil, and little lemon juice. It will have
Calories: 649.2
Protein: 50.9 g
Carbohydrate: 69.6 g
Calcium: 231.4 mg  .
Low carb pregnancy diet snack recipes
Blueberry Almond Smoothie
Prepared smoothies are loaded with sugar and to be avoided. Take ¾ cup of frozen blueberries, 2 teaspoons of almond butter, 1 teaspoon of honey, and ¾ cup of unsweetened soy milk. Mix well in a blender and drink
Parmesan and Black Pepper Popcorn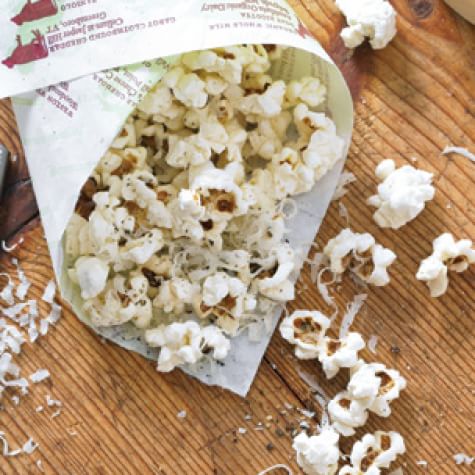 This will let you much something salty. Take ½ bag of fat-free microwave popcorn with 2 tablespoons of parmesan cheese and add black pepper to taste.
Bottom line
The above is for information purposes only. Pregnant women with gestational or pre-existing diabetes must consult their doctor before resorting to a low carb pregnancy diet plan.